Most vegans haven't even heard of Saucony who produce retro vegan running shoes.  Although some of their earlier styles were a little unsavoury their latest styles are something to behold.    They have changed the flat look that they started with and are now producing a fantastic range of vegan running shoes at amazing prices.
Their vegan shoes are made out of  hemp and canvas giving you that clear conscience.  Saucony believe it or not are as old as the hills.  Well not quite but they have been making shoes since 1898, 1 year after the first Boston Marathon and 2 years after the first Olympic Marathon.  The company began as a 4 way partnership by 4 guys in Kutztown, Pennsylyvania, USA although they now reside in Boston.  The company name came from Saucony Creek upon which their old brick built factory was built.  They were making 800 pairs of shoes a day by the early 1900's.  The word Saucony is native american and means "two rivers run together".  The Saucony logo comes from an image of a flowing river with 3 large rocks.
Saucony has gained much press attention through the years with the most prestigious being the award for the best quality running shoe in the Consumer Reports Magazine.  The shoe that won this award was the Saucony Jazz.    Working closely with podiatrists it wasn't long until they became one the most sought after running shoes.
Further press attention came in 1983 at the New York Marathon when sponsored runner Rod Dixon came from behind to catch leader Geoff Smith at 26 miles and put his custom built Saucony Running Shoes into action to win the race by a whole 9 seconds.
In 2006 Saucony started the Run For Good Foundation.  They wanted to educate kids, parents, teacher about the child obesity epidemic that was hitting America and have so far donated over 1 million dollars to causes that make a difference in this area.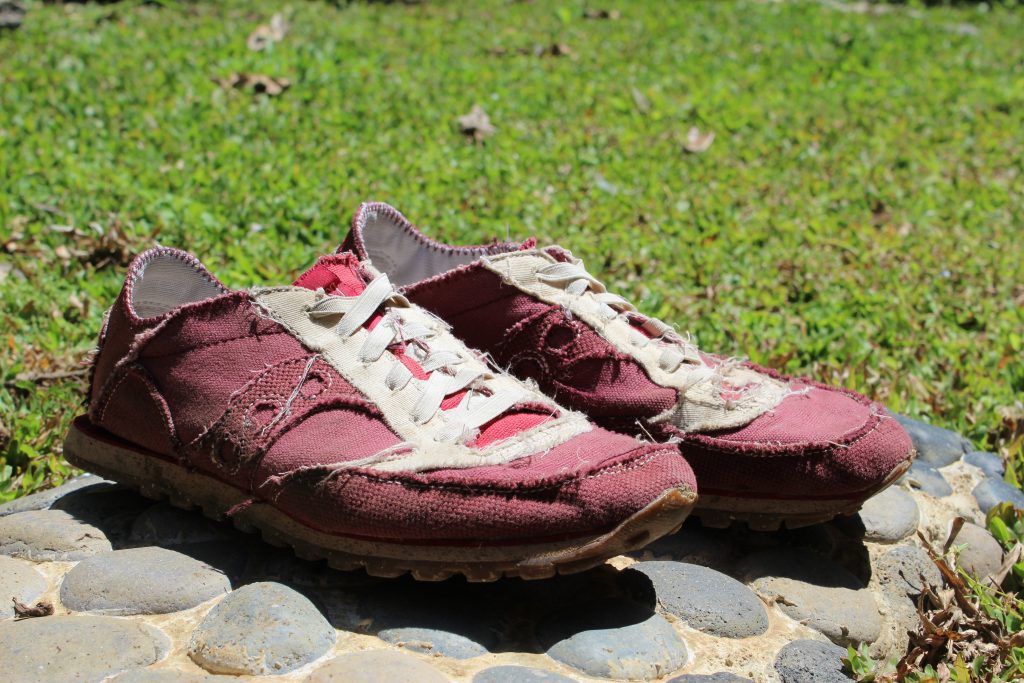 I still have my first pair of Saucony trainers which I bought for their style rather than their running ability.  These are a very casual vegan running shoe and have a very weathered look that I have not seen in any other footwear.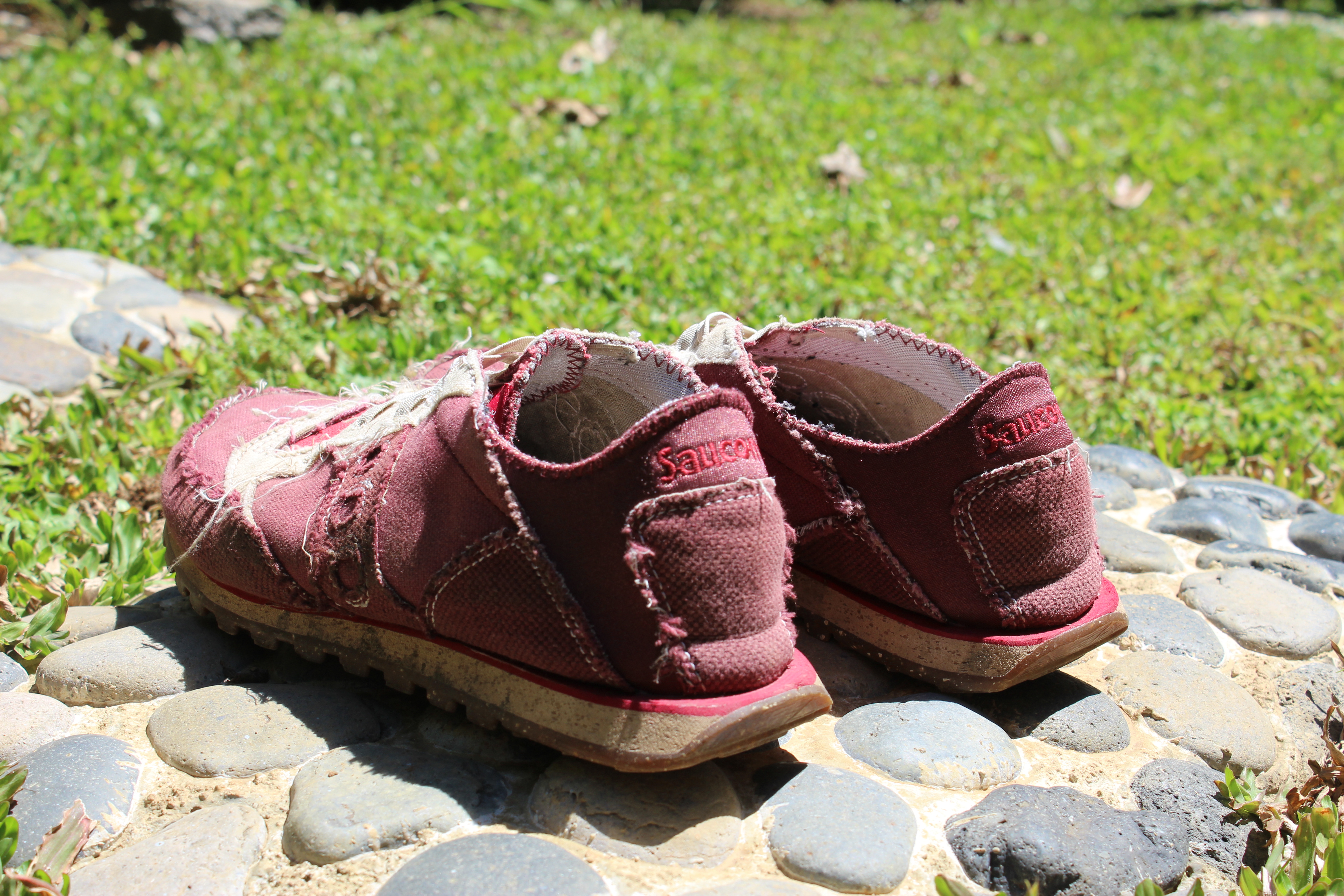 These have been with me for 3 years.  I have changed the insole a couple of times as I need a heel arch as I have flat feet.  I wear them as a casual shoe with jeans or shorts.  I have never run in these.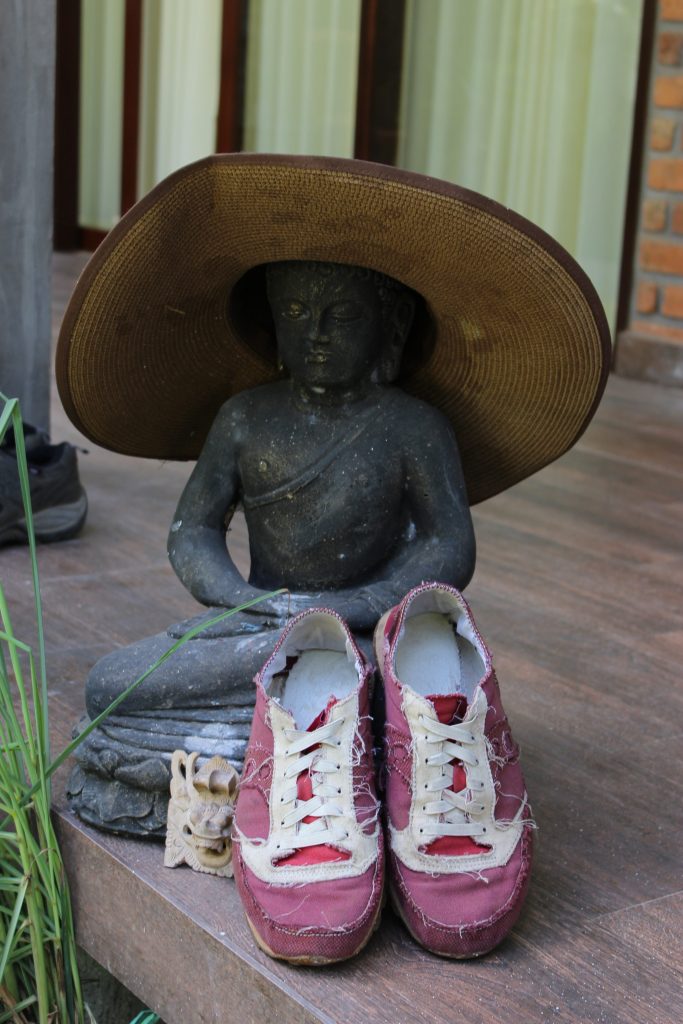 They are very light weight and almost feel like I'm not wearing anything.  They have the distinctive Saucony tread which is probably the bulk of the weight.  The hemp upper make them very breathable so even when I'm relaxing in Bali with these on my feet I do not sweat buckets. Unfortunately you will struggle to find this style unless you can find a stockist offline as I cannot find these online anywhere.  There are however, a huge range of Saucony Vegan Trainers that would probably fit you perfectly whether you are going for style or performance.
You can find Saucony vegan trainers on Amazon.  Click the shoe below.